Recently, First Lady Melania Trump attended a state dinner with her husband, President Trump and Japanese Prime Minister Shinzo Abe and his wife Akie Abe. She dazzled in lovely sparkling pumps at Mar-a-Lago in Palm Beach, Florida this past Wednesday. The First Lady completely out-shined one particular former First Lady.
Breitbart reported,
"Mrs. Trump wore a pair of "So Kate" Christian Louboutin pink glitter pumps to add a bit of sparkle to her white, floral embellished dress that is reminiscent of Chanel. Mrs. Trump's stilettos retail for $775.
The dinner with the Japanese leader came after Mrs. Trump spent the day with Mrs. Abe at the historic Flagler Museum in Palm Beach. The two viewed exquisite European-style architecture, a treat for Mrs. Trump, who studied architecture and design during her college days in Slovenia.
Trending: Trump Signed His Latest Executive Order And It Will Effectively Eliminate Mass Amounts Of Democrat Voters
For their day looks, Mrs. Trump wore a belted green safari-esque shirt dress by San Franciso native Derek Lam. The dress retails for $1,090 at Bergdorf Goodman. On her feet, Mrs. Trump chose a pair of black and white speckled Christian Louboutins, a shoe she has worn in the past. Meanwhile, Mrs. Abe chose a flowing black and white floral day dress."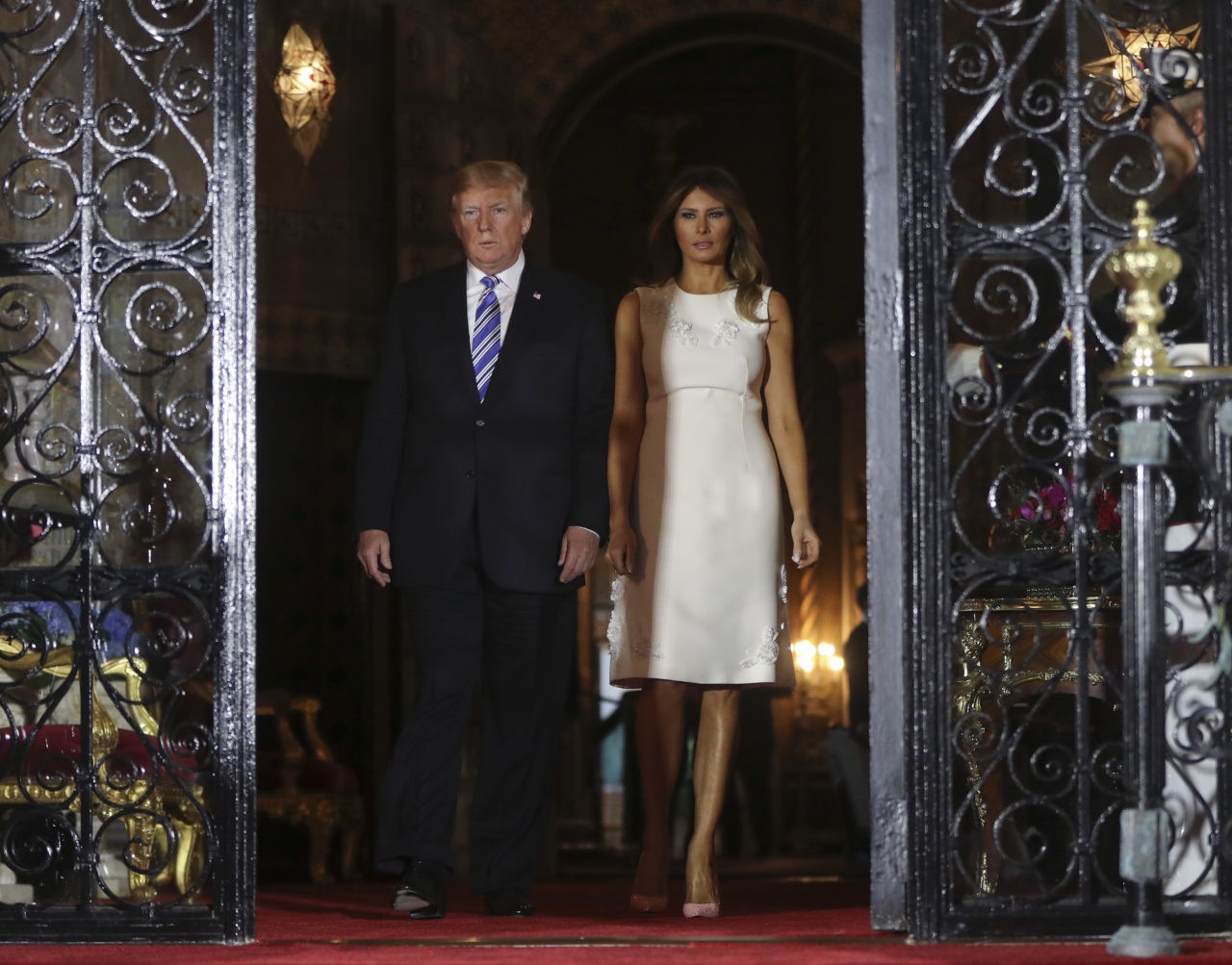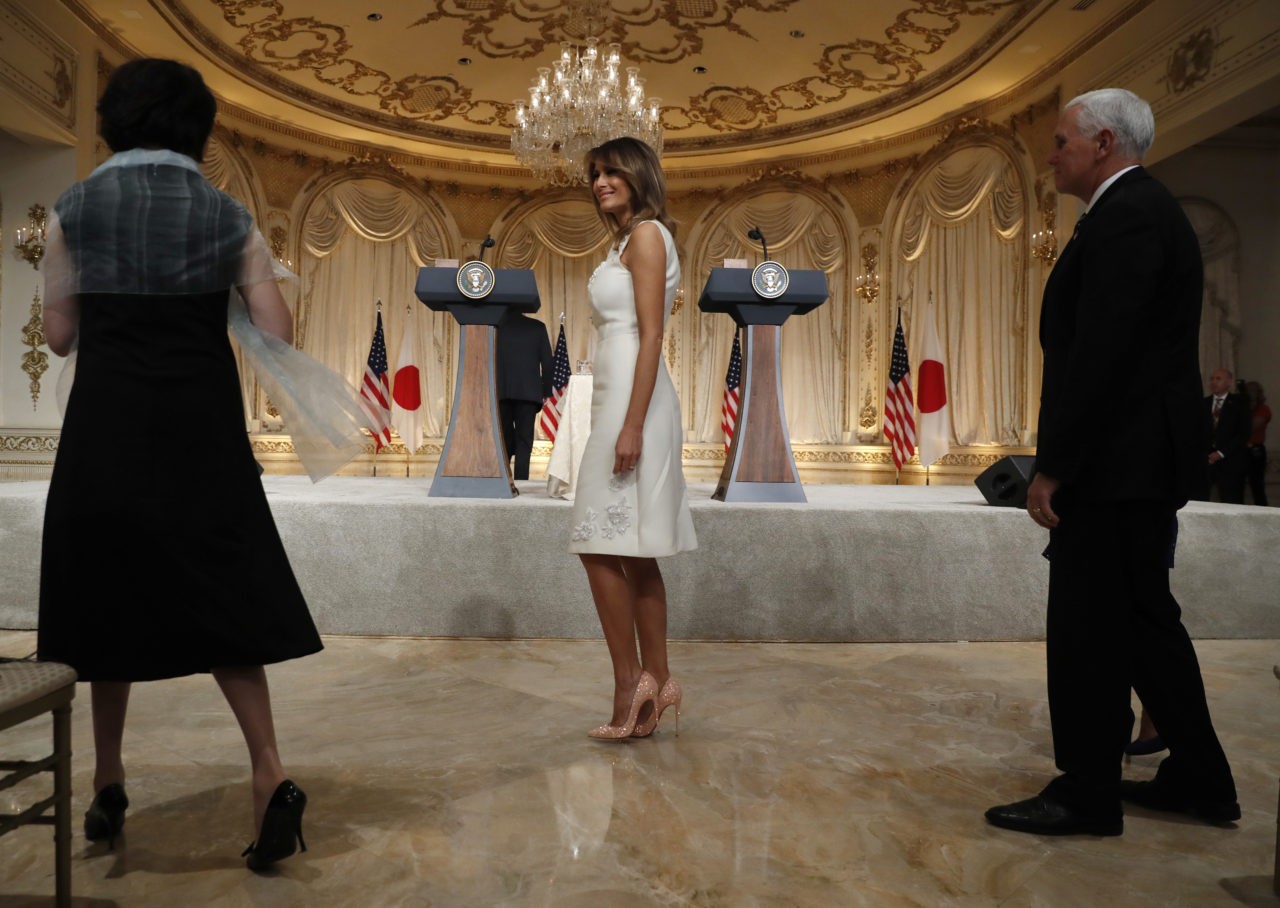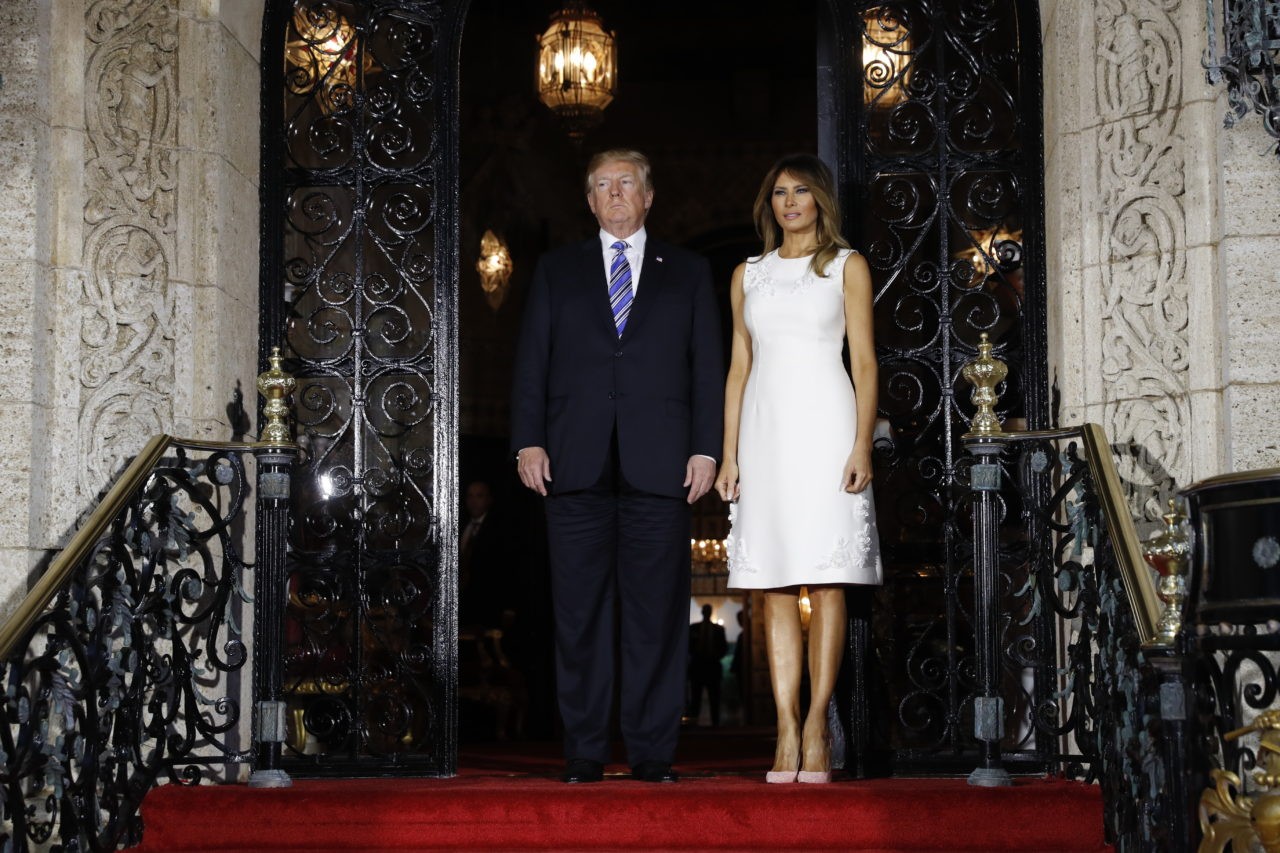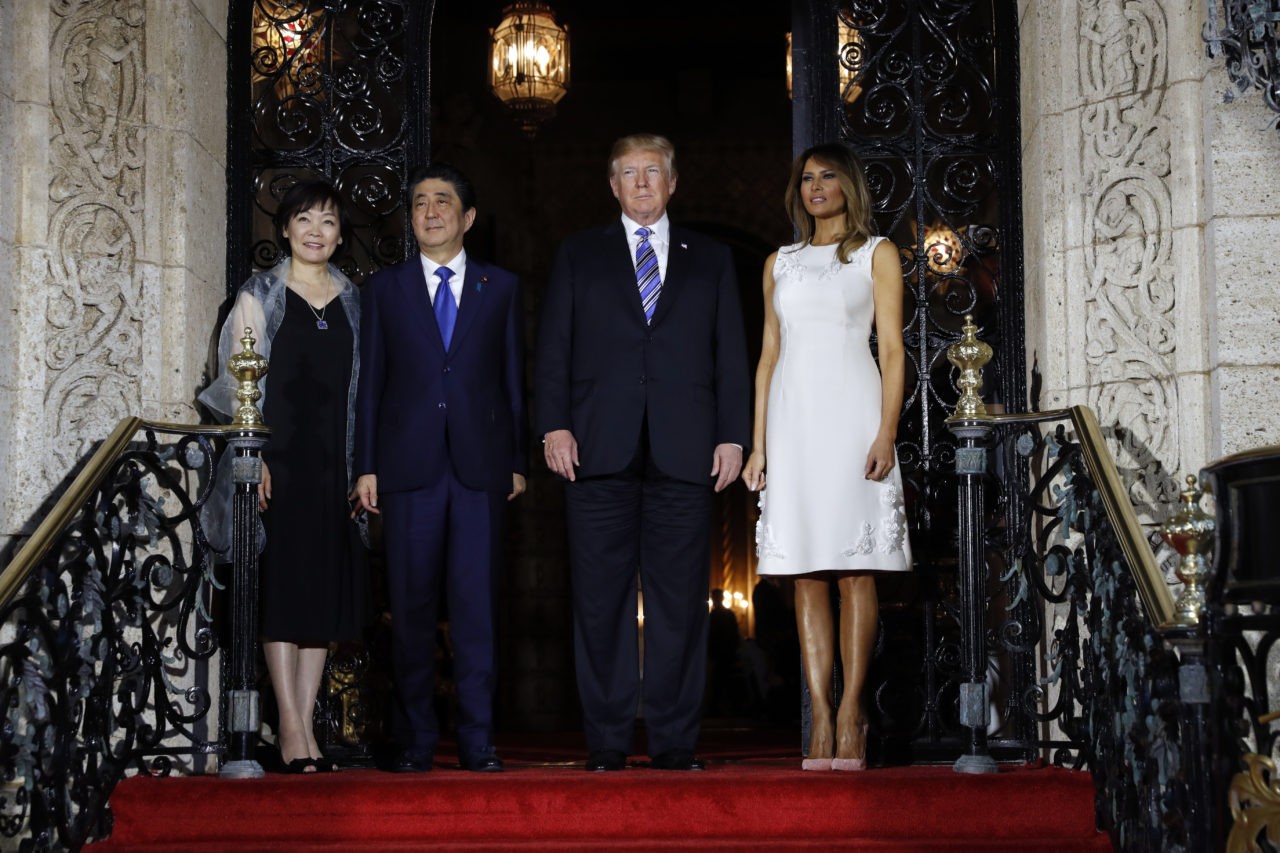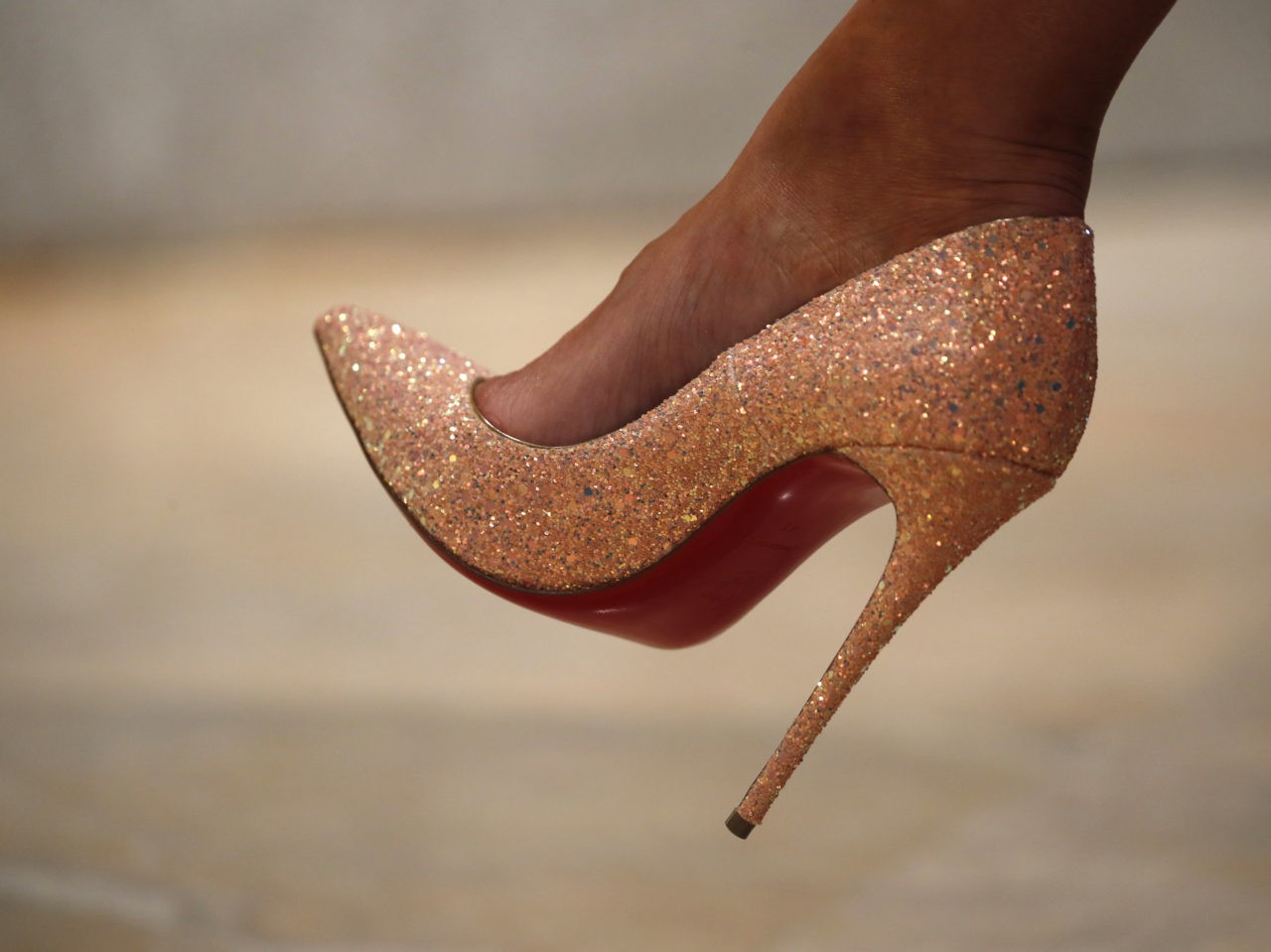 Melania embodies exactly what we want in a First Lady: class, dignity, and respect. It is clear through the pictures that the First Lady did a good job at hosting their overseas counterparts. However, the difference between what this First Lady does in hosting people is very different than her counterpart who dressed and behaved far differently.
When Michelle Obama was First Lady she attended events in Tokyo, Japan in 2015 after having insulted the Japanese government when she didn't accompany her husband during a prior state visit. Her no-show deeply upset, Kazuyuki Hamada who went on to allege that the Obama's were headed for divorce. Furthermore, he alleged that the former President had been using Secret Service agents in order to cover up his alleged infidelity.
As you can clearly see, when Michelle Obama visited Tokyo she went in an off-colored bright yellow dress that cost over $700. An outfit that clearly did not show respect for the solemnity of the occasion. Especially considering the fact that the visit was meant to be a makeup for her previous non-appearance.
Daily Mail reported,
"Mrs Obama's trip comes at a time of high tension for Americans in Japan, as Tokyo police investigate phone calls threatening to kill U.S. Ambassador Caroline Kennedy and Alfred Magleby, the U.S. consul general based on the southern island of Okinawa. Her arrival also coincides with a visit by former president Bill Clinton, who is in the country to deliver a keynote speech at the JFK International Symposium held at Waseda University in Tokyo.
During the five-day trip, Mrs Obama will also visit Cambodia – whose leader, Hun Sen, has a reputation for ruthlessness, and where child prostitution and human trafficking is rife – to highlight a campaign supporting education for girls. There were so far no details on the cost of the trip but the First Lady's group spent $222,000 over two days in hotel expenses during her 2014 trip to China, the Washington Examiner reported.
Mrs. Obama, who is visiting Japan for the first time, will have separate meetings with Prime Minister Shinzo Abe and Emperor Akihito and Empress Michiko. She will visit historic sites in the ancient capital, Kyoto, before traveling to Cambodia.
In Tokyo she plans to announce, along with Japanese first lady Akie Abe, the Let Girls Learn initiative, a partnership supporting girls' education. The two will also meet with Japanese university students. It is hoped that the community-based aid program, led by the Peace Corps and similar aid organizations, will help get 62 million girls back into school.
White House staff said that the program also reflects a U.S. commitment to be more involved in the Asia-Pacific region. Mrs. Obama will be the first sitting U.S. first lady to visit Cambodia, one of 11 countries participating in the Let Girls Learn initiative. Cambodia's government is led by Prime Minister Hun Sen, who has a reputation for ruthlessness and little tolerance for dissent. The country also has child prostitution and human trafficking problems.
Evan Medeiros, senior director for Asian affairs at the National Security Council, told reporters that while in Cambodia, Mrs. Obama plans to discuss the need for open and inclusive politics and highlight basic values and principles that are important to the U.S. In an opinion piece in The Wall Street Journal earlier this week, Mrs. Obama called it a 'tragic waste of human potential' when 62 million girls worldwide are not in school.
'It is also a serious public-health challenge, a drag on national economies and global prosperity, and a threat to the security of countries around the world, including our own,' Mrs. Obama wrote in her online travel journal. 'This visit is part of a journey that began decades ago, back when I was a little girl.' YouTube celebrity Michelle Phan is joining Mrs. Obama in Tokyo to help spread awareness for the Let Girls Learn campaign, and pose questions to the first lady submitted through Twitter, Facebook and Instagram."
Share if you agree that First Lady Melania Trump is the classiest of them all
Source:rwnofficial.com